On Monday I went to hobby lobby to take advantage of their half off sales ( I RARELY buy anything unless its on sale) and found some cute ribbons and papers that are going to be perfect in making a baby shower guestbook/mini album that will hold baby shower pictures and all the cards my sister gets. In case you already don't know she is having triplets and me and Lana can't wait till they arrive.
The nursury is hot air baloon theme since a room in their house is already decorated and hand painted with hot air balloons. Picures of the hot air balloon wall coming soon. I ordered a hot air baloon chipboard set from
my teddy boo
. She is awesome and has alot of videos on you tube which is where I first saw this chipboard set which she helped design!! ( I got a notice yesterday mine was shipped yay!!) So stay tuned for a blog on that when I complete it.
This weekend I worked on a split paper bag album made with papers I got from my last haul at the little blue house.
Click here to view that post
. I got MOST of it completed just working on finished tags to go in it and the covers so I will be posting pictures of that hopefully within the next week or too.
This week has been a crazy week, Lana started kindergarten, took sofie to the vet where she had 3 shots and blood drawn, Lana had a meltdown not wanting to go to school on wednesday, friday I spilled my coffee at work all over my iphone, then Lana's BFF spent the night Friday. So this week has been crazy! Hopefully next week will be less hectic.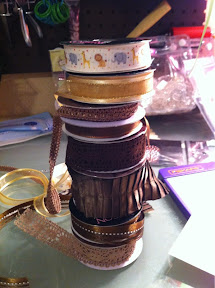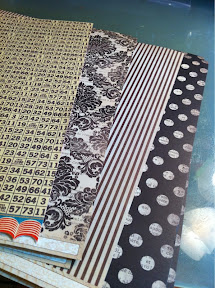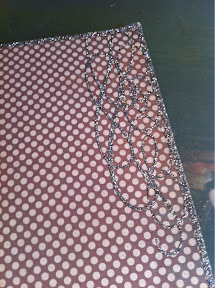 - Posted using BlogPress from my iPhone