Lana is having her daycare "graduation" party Friday. There are 5 kids leaving and heading towards new adventures as they begin kindergarten. Since Lana goes to an in-home daycare the parents and sitter are putting together a little party. As part of the party favors I made these cute little frames for each child. They are cute and super easy. First I gathered the supplies.
Apples are wood and pre painted from hobby lobby. Frames I found at michaels for $1 each. Paper came from a school paper pack I got at the scrapbook convention.
I simply used scrapbook stickers for the names and went over the entire apple with modge podge to make them smooth and shiny.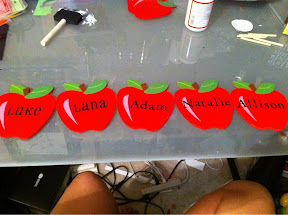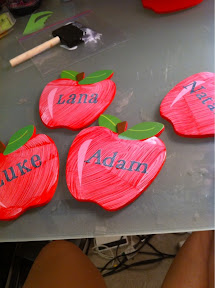 I didn't take pics of the frame process but I just traced around the frames onto the paper and cut it out then applied it with the modge on both sides. Then allowed to dry for a couple hours.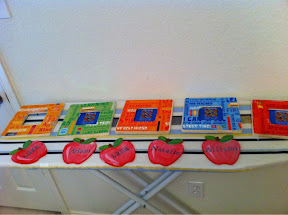 Then I hot glued the apples to the frames. I was going to paint the edges with either red or green paint but I forgot it at the store and when I got home and remembered Lana was NOT in the mood to get back out. So I may add that or ribbon later.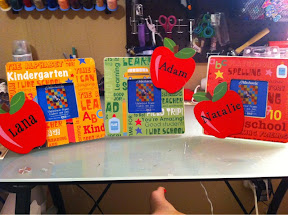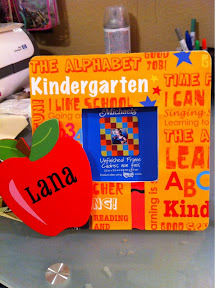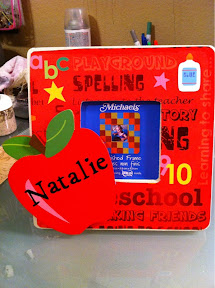 Happy crafting.
Marie
- Posted using BlogPress from my iPhone