Here is the blog post on supplies I used for the SPAIN edition SMASH book.
I had got these sharpies to do doodling on the pages but then I went a different route. I ended up taking the red and putting it with the book so she could journal.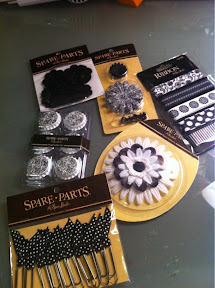 Embellishment goodies at got at hobby lobby for 40% off .
They have these cool new crochet flowers in all sorts of colors now. They are SPARE PARTS brand.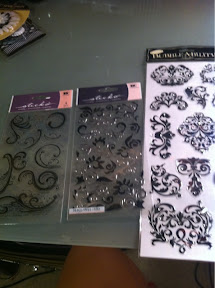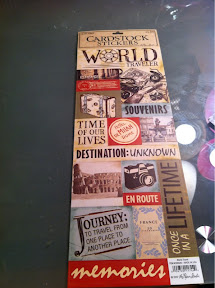 Papers I used.
I bought a comp book at walart for 40 cents to use the paper out it. Then I found this journal at hobby lobby for a $1 that had some cool paper in it.
I used the paper out of the journal for the smash book and I have a bunch left over for future projects.
On some of the notebook paper I sprayed with my glimmer mist.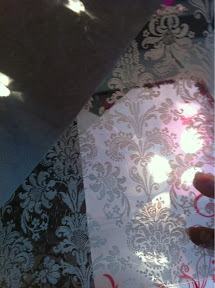 Cool acetate paper I found i cut to make into pages for the book.
Scored these cute paper bags at hobby lobby.