This weekend we had a party to celebrate Kents mom's 80th birthday. We got together for a cookout with Kents two sisters. We had a great time. I made her a big cake.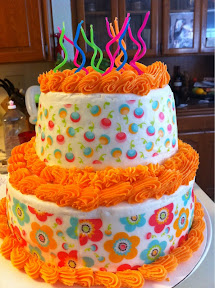 I created her a birthday card too. I used my cupcake brads and ribbon I have been wanting to use.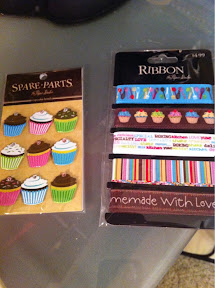 I even made my own paper with the yummy cartridge on my imagine.
I cut the scallop and circle with my cricut expression.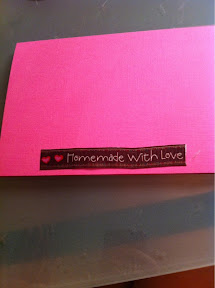 - Posted using BlogPress from my iPhone