Yesterday at work we gave a girl in our department a baby shower. Her theme of her baby bedding was some cute little animals. And the animals on the cricut create a critter cartridge were almost identical to those animals. So I used that cartridge to create tons of goodies.
A girl at work created the base of the diaper cake then came over and both of us decorated it up! I added some of the cute little animlas to tie it in with the theme.
And of course if you know me you know I HAD to make cupcakes. I made cupcake toppers with the little animals as well and they worked out perfectly.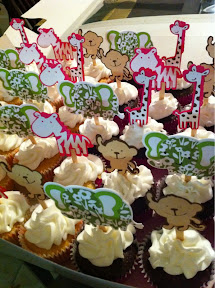 For party favors I used inexpensive canning jars. I got 1 pint jars, 12 in a pack at walmart for only $5.50. added a square of fabric under the lids wrapped the lids with green ribbon, added a bow and a jewel. Then added a little animal from create a critter cartridge to the front. Then filled with inexpensive halloween candy.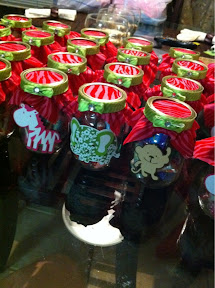 These plates matched the theme perfect!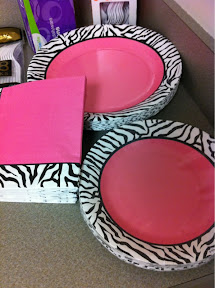 Tablescape came out pretty good. I even made a large banner with the animals.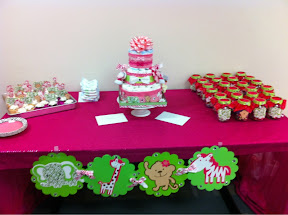 - Posted using BlogPress from my iPhone