I like to make these easy cheesy fruit smoothies for a fast breakfast along with a piece of string cheese on my way to work. It's made simple by using yoplaits frozen smoothie packs.
I like this flavor (mixed berry) and the strawberry banana one. (you can find by the frozen fruit)
Step one put in mini blender.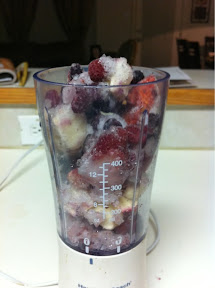 Step 2: add skim or 1% milk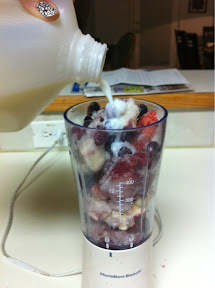 3rd step: I add a special ingredient. 1 scoop of chocolate protein powder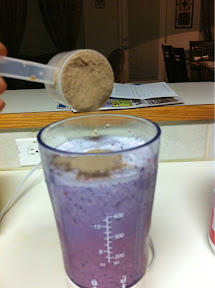 Step 4: mix and serve
- Posted using BlogPress from my iPhone