My first ever attempt on adding ice-cream to my famous cakeballs.
Step 1: freeze bowl
Step 2: mix together cake, buttercream icing, and ice-cream.
Step 3: mix and freeze batter
Step 4: make into balls and dip in chocolate.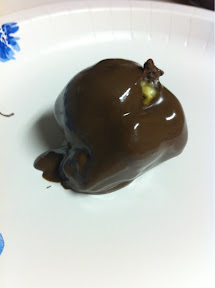 Step 5:my favorite step. EAT
They tasted awesome. Even though they were kinda a pain to make.
- Posted using BlogPress from my iPhone