This morning when Lana woke up her Elf was there waiting. I woke lana up and she went to the couch to watch some cartoons before school. After a few minutes she says "do we have an elf on the shelf?" I asked her why and she said there is one right there. So I had her read the sign: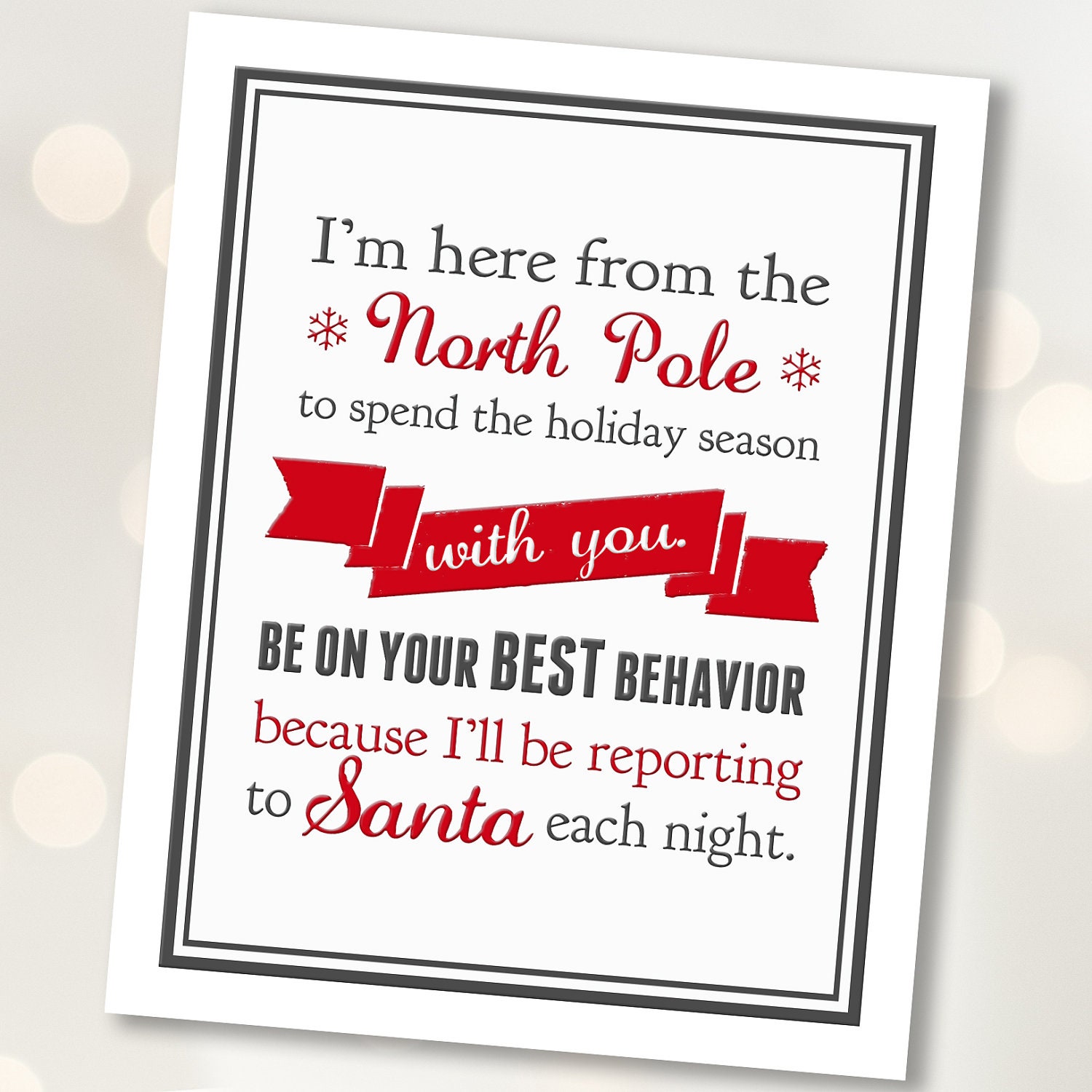 She got all excited and kept staring at the elf asking why it didn't move. I explained It was like the stuffed animals on doc mcstuffins and that it only comes to life when no one is around. She was like ooohh fun! She asked if he would come tomorrow I told her she would just have to wait and see. It was awesome seeing how excited she got and how the "magic" of Christmas is alive in little kids. You could see her little mind working as she thought about the elf and santa. She then said he better not see her upstairs, I asked her what she was doing upstairs. She just laughed and said nothing. Lol I can only IMAGINE! She went on to name her Elf – Elfie the Elf.
When I picked her up from Daycare and got home I saw her run into the house she then said come see, the elf was gone! She said she hoped he would come again tomorrow she had heard at school he comes back and is in different spots each day. She then told me his name was no longer Elfie but Mavis. So Mavis it is. We will have to wait and see where Mavis finds himself each day and what kind of adventures he has while he is here this Christmas season.